Implementing highly efficient display communications and control
EnTech develops turnkey applications on top of softOSD to provide OEMs the most efficient means of managing connected display hardware. Unlike solutions requiring host-to-display control paths via USB or special cables, softOSD directly controls the display device through standard video cables - and itís fully interface-independent. softOSD removes the burden of additional hardware cost-adders in display control applications.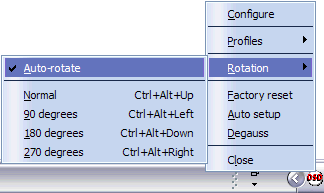 softOSD is the most compatible solution available today, enabling reliable control through a wide variety of graphics chips Ė all the way from Cirrus Logic and Tseng Labs to the latest generation GeForce and Radeon. Itís compatible with all relevant Windows operating systems from Windows 95 through Windows 10 - even in Safe Mode. Moreover, softOSDís direct hardware support not only allows display control through all heads of a multi-headed graphics card, itís also highly optimized, yielding what is easily the fastest solution.
Comprehensive compatibility is the critical element in the process of removing conventional control elements from display devices to achieve cost-down and design benefits. In addition, sending command sequences and scripts can enhance user interaction and on-the-fly display customization but doing so requires sufficient effective bandwidth. softOSD delivers both.
Universal architecture for seamless development
softOSD has been implemented from the ground up as a highly-efficient module Ė it runs in the background with minimal impact on system performance and resources. This allows EnTech to quickly author OEM solutions with custom user interfaces. Superior, next-generation architecture in combination with the widest range of communication channels make softOSD the ideal engine. Itís equally well-suited for the creation of user-centric applications like OSD-replacement and color management; or remote ones like asset management and network control.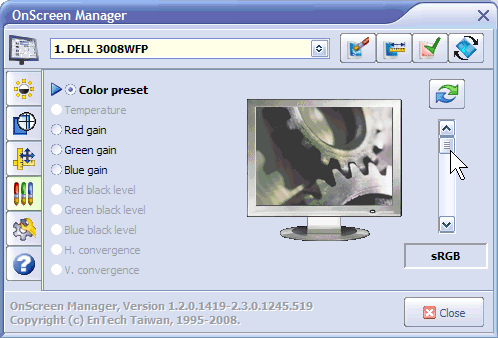 softOSD is universally accessible under multi-user Windows operating systems. It also accommodates multi-monitor configurations, and is equally at home on VGA, DVI, HDMI or DisplayPort interfaces. Interface-independence is ensured by implementing control via the Display Data Channel between host and display device. And softOSD's unprecedented communications speed provides UI responsiveness even at first launch when all display control parameters must be read. It also provides the basis for applying sequences of commands that allow the display to be quickly configured for different users or on-the-fly as applications launch.
softOSD is the key communications building block that enables EnTech to create customized, turnkey applications for OEM's displays whether the target device is a CRT, an LCD, a business projector, an HDTV or the display component of a home theater Media PC.